Intro to Herbalism for the Apocalypse E-CLASS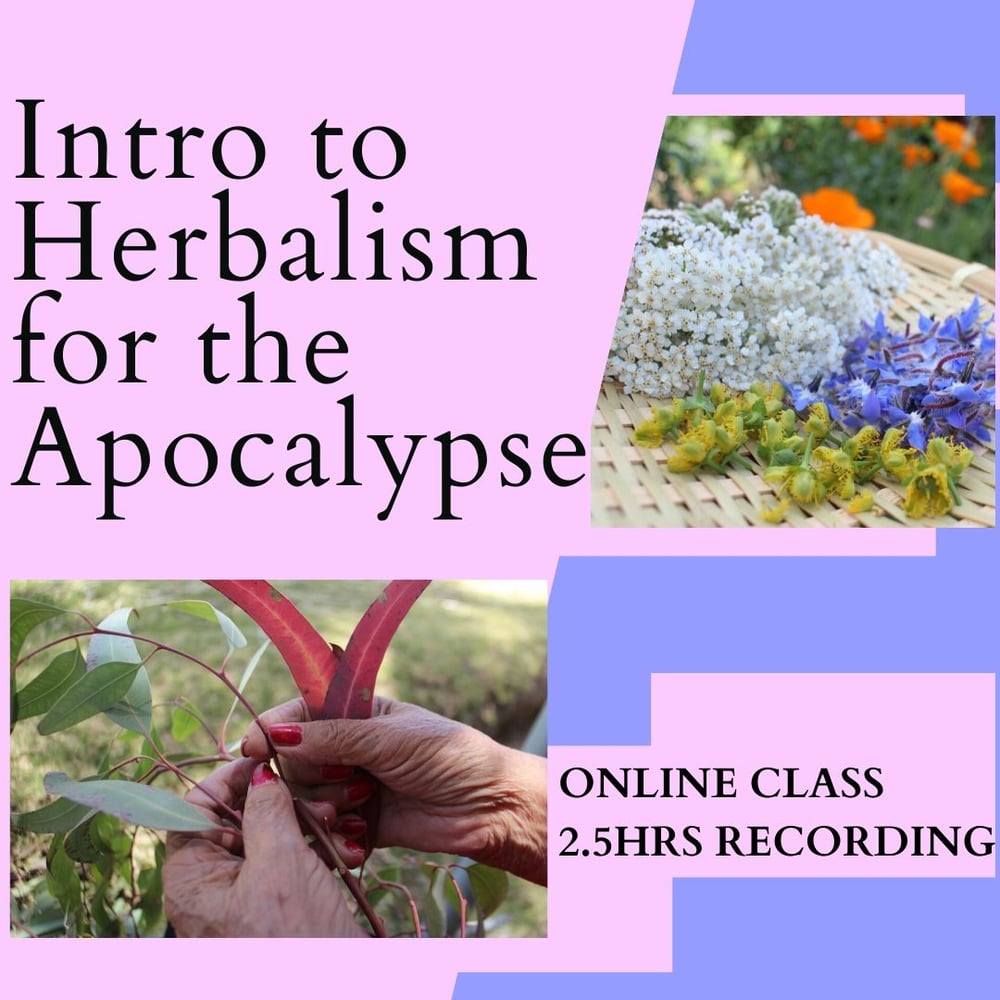 This knowledge share is a 2.5hrs pre-recorded zoom class and it is intended for those people interested on starting their journey in herbalism
You will have access to this class for 3 months. I will email you the link to this e-class so please give me a couple of days to get to it!
.It will go over considerations and politics behind medicine making and delve into water-based medicinal preparations. Many of us that come from backgrounds of resistance have survived many apocalypses and herbal medicine has always been there for us. The goal for this e-knowledge share is to provide with introductory tools and a couple of plant allies to support us during this time.
In this knowledge share we will be focusing on:
-intro to herbalism and important considerations from a Queer decolonial perspective
-identifying herbal practices that are based on extractivism and cultural appropriation... and how to fight back settler herbalism
-preparing water based medicine: we will be focusing on nourishing herbal infusions!
-overview of our immune and nervous system
-introduction to plants that support our immune and nervous system
-plant allies
ACCESIBILITY: not caption not ASL interpreted.