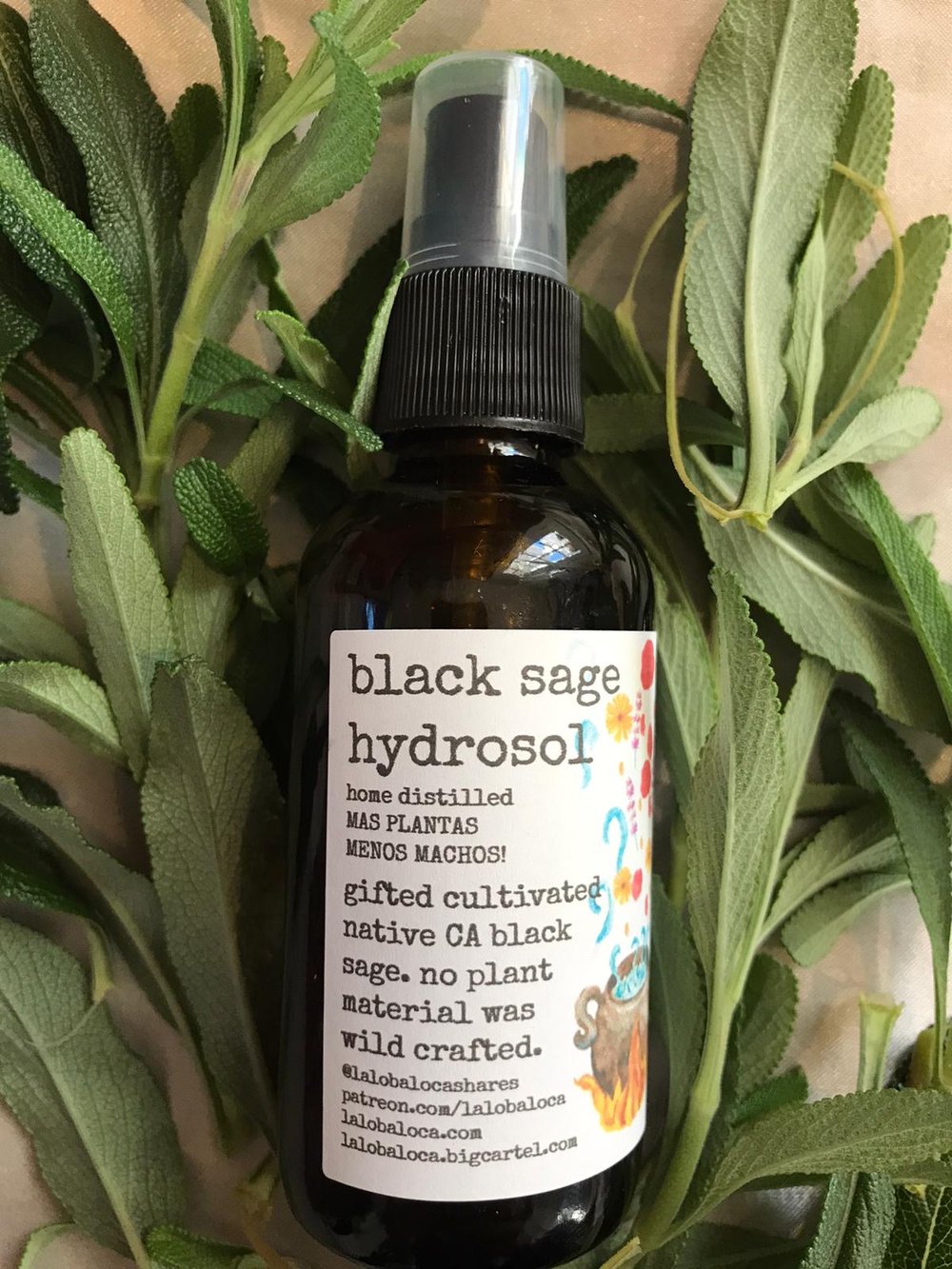 This is a 2oz home distilled preparation made with home grown black sage gifted by a friend. Hydrosols are also known as "herbal waters" or "spirit waters", these ones are made in my kitchen in a copper distill. It's a process that takes hours and produces waters that are the result of the the distillation process. These waters contain the essential oils of the plants but the aromatic are less concentrated. This is NOT water + a couple of drops of essential oil. It is a long process of distilling them and allowing for the plant to release aromatics and also its energetics.
This specific mix I have used as a mild aromatic (the smell is to dieeee for!), to center myself, cleanse surfaces and as a face toner after cleansing or scrubbing my face.
Spray deliberately and refrigerate for a cooler mist and to prolong shelf life. If you plant to use this one on your face and you have irritable skin, always try the back of your palm first!
❤️Please provide ample time to receive your items. Please ONLY USE RELIABLE ADDRESSES. No commercial addresses that do not take packages after work hours or home addresses that have mail stolen. I ship USPS, if this carrier does not ship to your address please use a friend's address. I am a small business and I cannot issue refunds or re-send packages if items do not get to you because your address is not reliable. Thank you! You can always ship it to a friend's house!❤️