Mini-Zines hand written & illustrated
$

2.00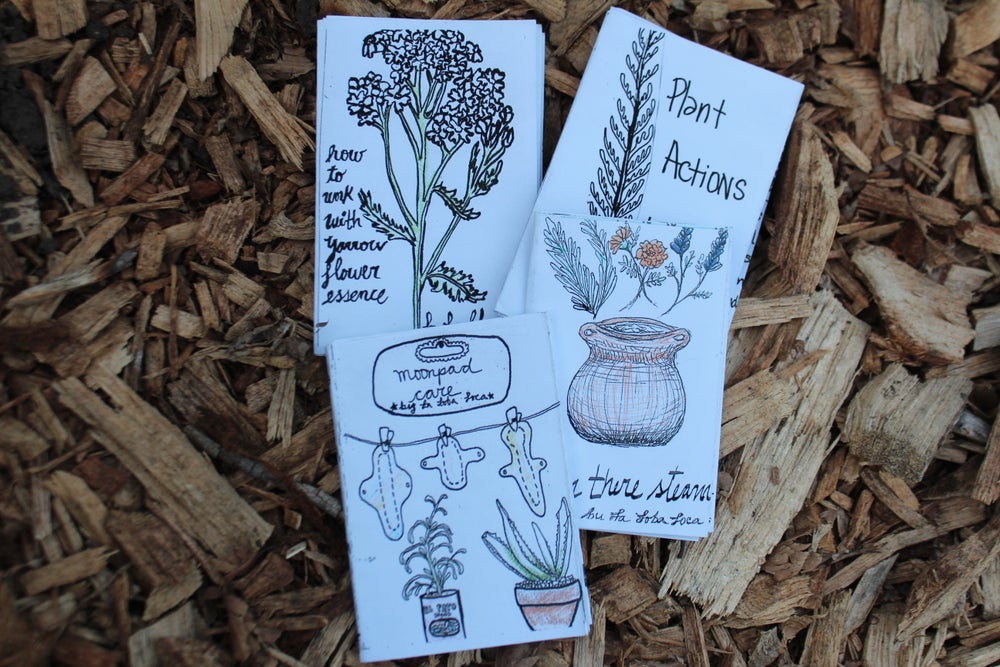 This mini-zines have been hand-written & illustrated by La Loba Loca.
All of them are 3.75 inches*2.50 inches. Some have been designed to accompany other La Loba Loca products in this online store but they are also available to be purchased by themselves. You can choose to purchase the zines individually or in a pack.
*If you want to BULK ORDER, please email contact@lalobaloca.com*
*PLANT ACTIONS
This zines lists some of the most used plant actions, provides a short description for each herbal action and a plant example
*HOW TO WORK WITH YARROW FLOWER ESSENCE
This zine originally acompanies the yarrow flower essence sold in this store. It talks about yarrow's medicinal and spiritual properties as well as how to work with yarrow flower essence.
*DOWN THERE STEAMS
This zine originally comes with the herbal down there steam bath and it was made with fountain pen and original drawings. This is a one-page zine touches on radical anatomy for internal genitalia (for lack of better word) and how to do a down there steaming.
*MOONPAD CARE
This zine originally accompanies the moonpads sold in this store. It details moonpad care, talks about important tips to keep in mind to talk about moonstration outside of the heterocistem and a quick herbal recipe for herbal tea.
*If you want to BULK ORDER, please email contact@lalobaloca.com*
Share